Wyoming Shrine Bowl Donation
The Board of Directors of the Shrine Bowl of Wyoming is pleased to announce a directed donation of $30,000 to the Shriners Hospitals For Children - Salt Lake City. This donation went primarily toward new lighting, upgrading the operating room lights and defibrillators. The money was raised from the playing of the 49th Annual Wyoming Shrine Bowl All- Star Football Game this past June.
The Shrine Hospital system includes 22 hospitals that provides the highest quality care to children with neuromusculoskeletal conditions, burn injuries and other special healthcare needs within a compassionate, family-centered and collaborative care environment.
Everyone involved with the Shrine Bowl of Wyoming wishes to thank the players, coaches, trainers, parents, game personnel, event personnel, meal sponsors, corporate sponsors, transportation people, donors, as well as all the people of the Cowboy State for their help in this very worthwhile cause. It would not be the great game that it is without all your help!
2020 Wyoming Shrine Bowl
Scheduling Response to Coronavirus Pandemic
Due to risks associated with the coronavirus pandemic, the 47th Wyoming Shrine Bowl is cancelled.
The overall well-being of our communities remains on the forefront of our minds as we weather these uncertain times. This game is made possible not only by our athletes but also by the generosity of local businesses and families that pledge support year after year. In addition to potential risks that linger as game time nears, we cannot in good conscience ask for financial support from communities as they are left reeling in economic effects associated with the outbreak. I strongly encourage everyone to continue your patronage and support our local businesses as much as possible.
I sincerely apologize for the disappointment this brings to our participants and football fans. As Executive Director, I continue to work closely with the Board of Directors and Both Shrine Temples in Wyoming. Our focus at this time is to ensure that the players, coaches and participants are justly recognized for their achievements and the commitment that brought us together.
We express our utmost appreciation for the outpouring of support received as we deliberated this difficult decision. On behalf of the Board of Directors, we wish everyone across Wyoming health and recovery as we begin planning for next year. We look forward to seeing you at Natrona County High School's Dick Cheney Alumni Field in Casper, Wyoming. June 11, 2022 for the 49th Annual Shrine Bowl.
Monies sent from businesses and player/participant families to Wyoming Shrine Bowl for game tickets, banquet tickets, program ads and sponsorships will be returned within 30 days. These checks will not be deposited.
---
The annual Wyoming Shrine Bowl has raised more than $450,000 since the game began in 1974. The 2022 Shrine Bowl Game is scheduled for June 11th.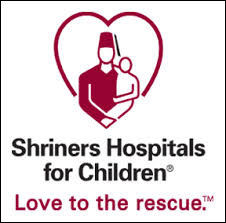 For more information, contact Dawn Wright, Public Relations Manager, at dewright@shrinenet.org or visit The Shriners Hospitals for Children website.
Today is

Kids Make Us Better
That is why we do everything within our means to make kids better. See how we're changing lives through our specialty areas of care.
For Immediate Release
Contact: Frank Selby, P.P., Executive Director
Wyoming Shrine Bowl PO Box 50924
Casper, Wyoming 82605
307-258-3480
wyshrinebowl2@gmail.com

Wyoming Shrine Bowl 2021 North and South Coaching Staffs Selected
Executive Director Frank Selby is proud to announce that Head Coaches for the 48th Annual Wyoming Shrine Bowl have selected their respective coaching staffs.
North Team Head Coach Matt McFadden has selected the following athletic professionals to join his coaching staff:
Trent Pikula -Thunder Basin (4-A)
Jim Talich-Cody (3-A)
Kirk McLaughlin- Big Horn (2-A)
Larry Yeradi -Wright (9 Man)
Zeb Hagan-Meteetsee (6-Man)
South Team Head Coach Brent Walk has selected the following athletic professionals to join his coaching staff:
Paul Garcia- Cheyenne East (4-A)
Wes Gamble- Douglas (3-A)
Michael Collins- Mountain View (2-A)
Logan Wright- Saratoga (1-A)
Jack Cobb- Little Snake River (6-Man)
The Wyoming Shrine Bowl Board of Directors is excited to work among these coaches and expresses sincere gratitude for their acceptance of service in these roles. Review of player nominations submitted by High School Football coaches across the state is now underway. Team rosters will be announced in coming weeks, once both have been finalized.
This year's all-star football game will be held on Saturday June 12, 2021 at the Dick Cheney Alumni Field in Casper, Wyoming.
How the Shrine Bowl Games Began
In 1973 two Wyoming High School football coaches, Jerry Overton of Kelly Walsh High School, and Denny Brown of Byron High School started organizing an all star football game with the teams rosters being made up from Wyoming high school players who were gaduates of the current year.

Of the many obstacles they had to face to have this game come to fruition the most significant one was obtaining sponsorship for this game. They approached the Officers of the two Shrine Temples in Wyoming, Kalif in Sheridan and Korein in Rawlins. The Officers of the two Temples agreed to sponsor the annual game and thus the Shrine Bowl of Wyoming Inc., a non profit corporation was formed with the first annual game played in 1974.

The annual game is played the first week of June with a full weeks activities for the participants. The highlight of the week is the trip that the participants make to the Shriners Hospitals for Children - Salt Lake to visit the patients and physically see what the Shrine Organization does.

The weeks activities are at no cost to the participants and the profits of the game are sent to the Shriners Hospital to benefit the children who are not as fortunate as our participants.